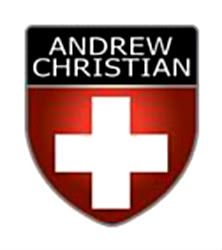 According to www.AndrewChristianShop.com today, the Almost Naked Brief Anatomically Correct Pouch is the brands current #1 Best Seller.
Anatomically Correct Pouch Brief
Almost Naked package enhancing anatomically correct brief...one of our best sellers! Feels like you're not wearing any underwear at all. Hang-free design with no hidden cups, straps or padding. Extra room in front, just where you need it. When you pull them on, your package falls naturally into the super soft snuggle pocket to create a truly enjoyable unique wearing experience.
Virtually eliminates sticking, squashing, re-adjusting, sweating and chafing. Constructed from super soft rayon made from bamboo fiber with Anti-Muffin Top elastic to minimize the appearance of love handles.
Feels Like you're not wearing any underwear at all.
Anatomically correct underwear with fun snuggle fit.
Hang-free design with no hidden cups or padding.
Extra room in front, just where you need it.
Made from the softest fiber in our collection.
Features Anti-Muffin Top elastic for a slimmer looking waistline.
Made in the Andrew Christian Design Studio in Los Angeles, CA, USA