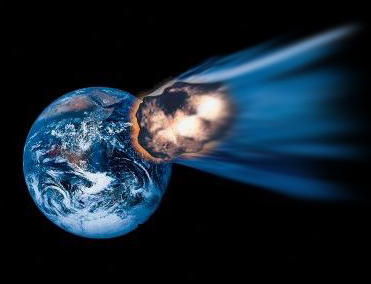 Astronomers have trained their instruments on a huge asteroid due to cross Earth's path on Tuesday, in the closet approach of such an object in a generation.
The asteroid named 2005 YU55 is being watched by ground antennas as it approaches from the direction of the sun. The last time it came within so-called shouting distance was 200 years ago.
Closest approach will occur at 6:28 p.m. EST Tuesday when the asteroid passes within 202,000 miles of Earth. That's closer than the roughly 240,000 miles between the Earth and the moon.
The moon will be just under 150,000 miles from the asteroid at the time of closest approach.
Both the Earth and moon are safe - "this time," said Jay Melosh, professor of Earth and atmospheric sciences at Purdue University.
If 2005 YU55 were to plow into the home planet, it would blast out a crater four miles across and 1,700 feet deep, according to Melosh's calculations. Think a magnitude-7 earthquake and 70-foot-high tsunami waves.
Scientists have been tracking the slowly spinning, spherical, dark-colored object since its discovery in 2005, and are positive it won't do any damage.