Click here

for USA TODAY'S Self Quiz, "Which Generation do YOU belong to?"
The generation you belong to isn't just about the year of your birth, but about your cultural experiences. Take this quiz and pick which fashion trends, news events, movies, TV shows or toys you remember from your formative years. Then we'll match you up with your generation.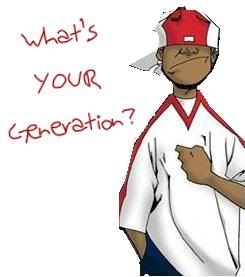 Ready?

Then click on the link above and get started!